Back to all projects
U.S. Public Health Service Rapid Deployment Force
In November 2012, during the aftermath of Hurricane Sandy, the U.S. Public Health Service Rapid Deployment Force-3 (RDF-3) arrived in New Jersey to establish Federal Medical Stations for patients who could not access needed services at regular shelters. USPHS Captain Ralph O'Conner, also Emergency Management Specialist at the CDC/OPHPR Division of Emergency Operations, was part of this deployment. Power outages interrupted most cell phone towers, hampering wireless broadband and even voice calls on cell phones. Moreover, wind damage took out conventional wired Internet. However, SMS and MMS, which require less power and bandwidth than wireless voice or broadband, were reliable (Figure 1).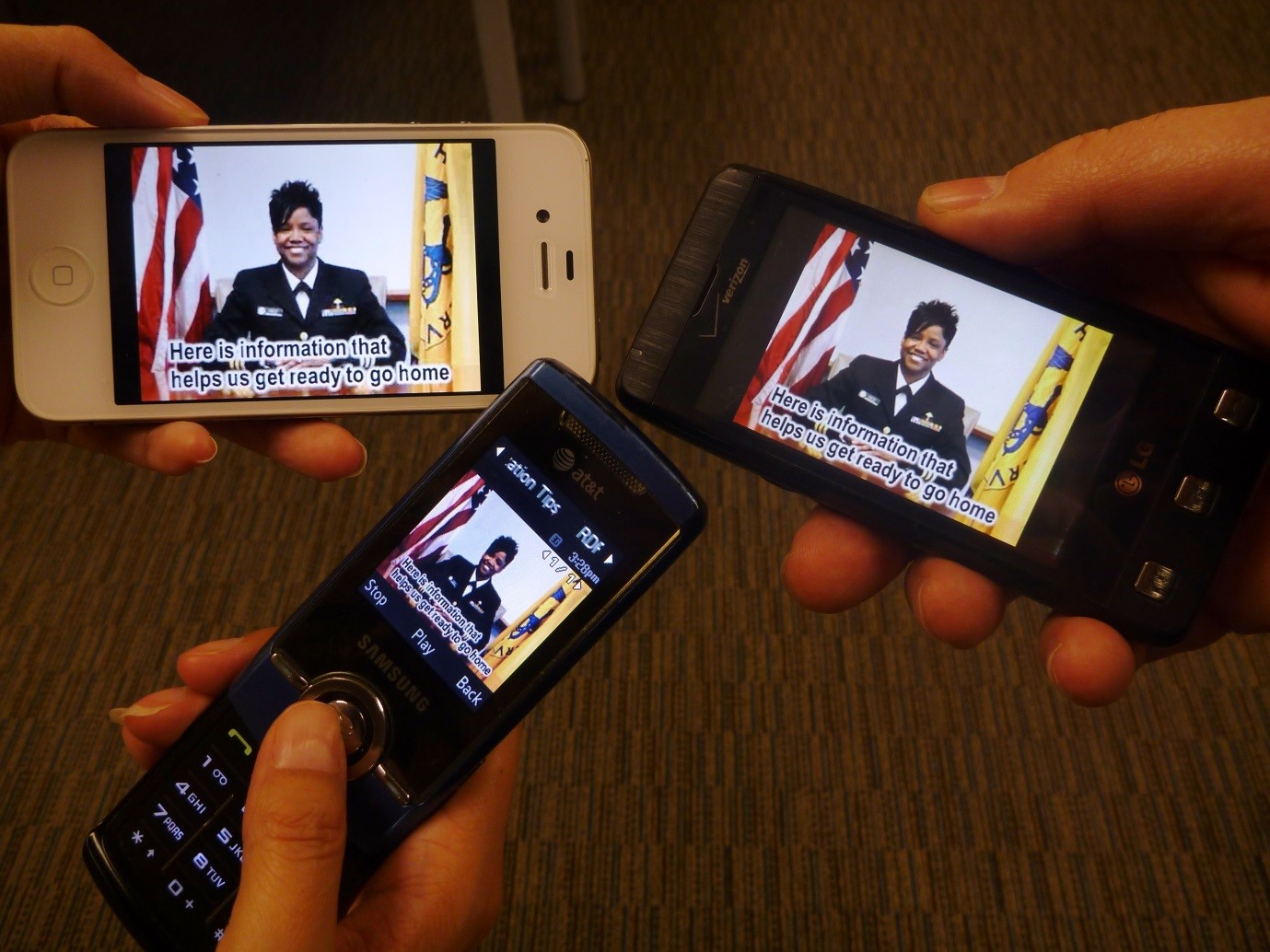 Captain O'Conner reached out to Cell Podium to use the CMS to broadcast logistics videos with mobilization instructions to the cell phones of RDF-3 personnel, and help coordinate response operations. A mobile multimedia campaign was developed that provided demobilization tips for the RDF-3 team stationed in Fort Dix, New Jersey after Hurricane Sandy (Figure 2). The campaign was launched November 14th 2012 and accumulated 34 enrollments. The campaign timeline was as follows:
| | |
| --- | --- |
| Nov 7, 2012 | Request from RDF-3 for deployment of a trial campaign |
| Nov 9, 2012 | System is configured to the trial campaign |
| Nov 13, 2012 | Broadcast of enrollment notice to target recipients |
| Nov 13, 2012 | The campaign content is provided by RDF-3 |
| Nov 14, 2012 | Campaign storyboard and video are completed |
| Nov 14, 2012 | Campaign is officially broadcasted |
| | | |
| --- | --- | --- |
| (Intro) | (Intro) | Here is some information that will help us get ready to go home |
| Troops bound for Afghanistan will be using our rooms in DIX | Clean-up your Ft Dix room: sweep rooms; leave pillow and blanket; return sheets and pillowcase; bring new linens | IRCT will tell us how to return keys and bring hard copies of travel itinerary |
| Notify the designated officer when arrive airport departure | When reach room notify Morrisa Rice at MRice@hrsa.gov | Send suggestion for improving future message to ROConnor@cdc.gov |
Figure 2. Screen shots and script of RDF mobile video.
Comments from recipients were solicited following the video in order to better evaluate the campaign's efficacy. The following three comments were received:
Cool!
This was great!! Thanks for the great job and leaders
Not sure who is asking....have not been in the loop for how soon we'll be traveling